Amy Gallaway Named Teacher of the Year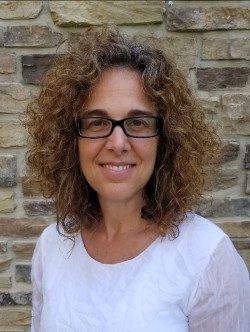 Amy Gallaway started her Alaskan career in 1993 as an archeologist in Wrangell St-Elias National Park, but it was her seasonal job as a teacher's aide in Glennallen School that changed her life by revealing her passion for education. She left archeology and earned her teacher certification from the University of Alaska in 1999 and took her first teaching job in Nuiqsut, Alaska, an Inupiaq village on the Colville River. It was there, through the passion of her students and their desire to build a strong community that she discovered civic education as her calling, a way to empower not just students but the whole community.
In 2002 Gallaway started working for the Fairbanks Northstar Borough School District and currently works at West Valley High School in Fairbanks, Alaska where she teaches history, government, and career education to 9th-12th graders. Because she believes learning should be empowering, relevant and community oriented, she is a teacher mentor for the national We the People civics program which emphasizes critical thinking and culminates with a simulated congressional hearing with community judges. By instructing and implementing this program, she empowers both students and teachers by connecting them with mayors, legislators, and community leaders. Many of her students go beyond voting and now are leaders of their own, building a community dedicated to justice and opportunity.
Gallaway holds a bachelor's of art degree from Northern Arizona University and a master's of art in teaching degree from the University of Alaska Fairbanks.