John Bruce Named Alaska Teacher of the Year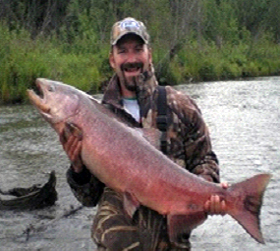 John Bruce is a lifelong Alaskan who grew up in Cordova, Alaska, a rural community with no road access. He put himself through school working as a commercial fisherman, earning his bachelor's degree in business administration. After college, John worked his way up in the banking world from a trainee to loan officer, branch manager and Vice President in charge of multiple bank branches for Bank of America. At around age 30, John realized that his favorite part of the job was not banking, but in the development and mentoring of young employees. John returned to school and earned a Master's degree in education from Alaska Pacific University and became highly qualified to teach middle and high school math.
John currently teaches pre-algebra, algebra, and algebra II at Romig Middle School in Anchorage, AK, as part of the district's gifted and highly gifted program. In the classroom and the community John is a true coach. Whether it is basketball, baseball or MathCounts, John leaves a lasting impression on any student he encounters. In the classroom, John feels that teaching students that have just transitioned out of elementary school is a perfect opportunity to tap into kids' interests and ignite their potential as they enter a new learning environment. John believes that kids are inspired by his love of the content he teaches and the humor and real-world experience he shows in his instruction. This, coupled with a classroom structure that is predictable and supportive, has produced a host of highly successful citizens in our community. John is his students' biggest cheerleader, largest fan, and loyal coach. John hopes each student, boys and girls alike, walks away from his classroom with a true love of math and the confidence to use it.