21st Century Community Learning Centers
The purpose of the Alaska 21st Century Community Learning Centers (21st CCLC) program is to provide competitive grants to organizations that are working in partnership within their community and schools to provide expanded learning and enrichment opportunities for children and their families outside of regular school hours. The program is designed to target funds to communities that have low achieving students and high rates of poverty but lack the resources to establish after school centers.
Competitive Grant Opportunities

1/12/18:
Prior to March 2018, DEED hopes to release a Request for Applications (RFA) for 21st CCLC competitive grants that would begin providing programming in the fall of the 18-19 school year.
As of the date of this posting, the US federal budget for FFY18 that would provide the funding for these grants has not been passed, and though the president's budget proposes no funding for 21st CCLC, both the US Senate and US House have proposed budgets that would provide more than $5 million in funds for Alaska grantees, of which we hope to award about $2.5 million this spring.
DEED seeks to align its 21st CCLC programs with its ESSA State Plan to the extent that is appropriate and feasible. That plan has not yet been approved by US ED, but DEED plans to submit a revised version by the end of February 2018. More information is available here.
Additionally, it is hoped Alaska's 21st CCLC programs will align with and support Alaska's Education Challenge and the resulting Commitments. More information is available here.
For informational purposes, DEED's most recent 21st CCLC RFA (2014) and its related documents are provided below, as well as some more current Alaska school poverty and accountability documents:
Grantee Documents and Links
Current State Grantees
Resources for Afterschool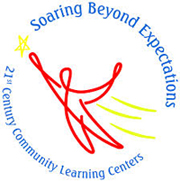 Funding for Alaska's 21st CCLC program is provided by federal funds from ESEA, Title IV, Part B
Important Dates
2017 Alaska Afterschool Conference
Fairbanks, Alaska
Contact Us
21st CCLC Program Manager